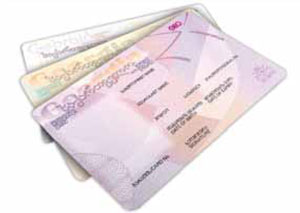 Who should apply for residence permit?
Any foreign citizen who is coming to Georgia for study purpose, whether with sticker visa or visa on arrival it is always recommended to apply for Georgian study residence permit.
When to apply for study residence permit?
It is MANDATORY to apply for study residence permit 45 days earlier before your legal stay in Georgia expires (which means before your Georgian visa expires, or before the period of time, you were allowed to stay in Georgia, as stamped in your passport at Georgian border, expires).
Where to apply for residence permit?
In order to apply to residence permit you should submit documents to the Public Service Hall
What documents should you submit for residence permit?
Application of an established form;
Copy of a travel document of foreigner;
Copy of a document certifying the legal stay in Georgia
A document from an authorized educational institution evidencing that a foreigner learns there (indicating expected length of learning);
Document certifying the legal income of a foreigner or/and a citizen of Georgia or his/her relative holding a residence permit in Georgia, and evidencing the kinship with the mentioned person. The income may also be the amount on the bank account of a foreigner, provided it is not less than twice the amount of average consumer living subsistence applicable in Georgia per month over the duration of study residence permit;
Photo 3×4 in size;
Receipt certifying the payment of service fee.
For more information please visit Public Service Hall or contact us.
Terms and Fees (in Georgian Lari)
Thirtieth calendar days 210 GEL
Twentieth calendar days 330 GEL
Within 10 days 410 GEL