History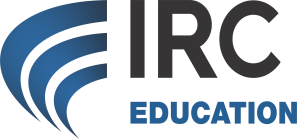 ,,International Relations Centre" (IRC) is a multi-functional company, whose main direction of operation is the educational field-10 years of dedicated work of the whole team and the head of the company.
Quality Education is our priority
International relations Centre IRC is a global education recruitment company. We offer students to obtain undergraduate, graduate and professional degree programs in various universities throughout the world. Our aim is to insure student's educational needs by creating them proper academic environment, location and campus atmosphere. Together with our partners around the world, we have brought thousands of students to Georgian and European Universities for different degree studies.
Good partner is our success
Based on successful partnership with world's leading universities we try to create high quality education opportunities for students successful future carrier development. Enhance collaboration and communication with universities that provide academic quality. Provide access to higher education opportunities that enable students to develop knowledge and skills necessary to achieve their professional goals.
We care about students
IRC has the experience and knowledge to create easy conditions for students and with our assistance and advisory services we guide them through the planning, selection, application, admission and placement process.