საბაკალავრო
International Business and Sustainable Development
International Business and Sustainable Development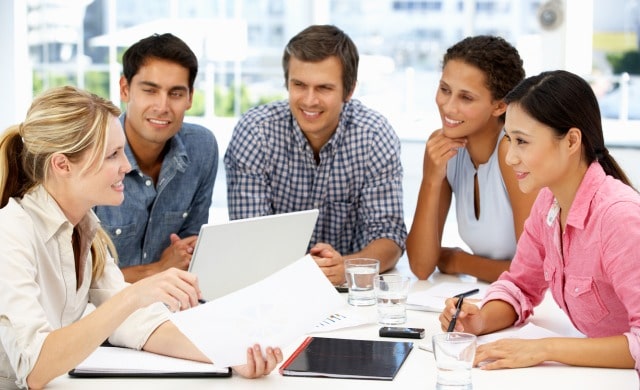 About University:
Tbilisi Open Teaching University (TOU) was founded in 2002 by the initiative of Georgian and foreign scientists and state public servants. It was named Customs Academy of Georgia. The aim of the founders was to implement higher education programs that would enable graduates to make successful career in public and private sectors in Georgia and abroad.

During years institution has been rebranding and was changing its name. In 2012 in result of rebranding Customs Academy of Georgia was named as Tbilisi Open Teaching University. Changes have been made in university structure, the number of faculties enhanced, new academic programs launched integration of English language in the study process started and study process of foreign languages strengthened.
About program:
Bachelor of Social Science (BSS) program in International Business and Sustainable Development offers up to date and innovative theoretical and practical experience to students interested in International Business and Sustainable Development. For successful fulfillment of the program's objectives, a student should cover Liberal Arts Core (LAC) required courses. The other part of the program consists of International Business & Sustainable Development Core (ISC) mandatory courses and International Business & Sustainable Development Elective courses (ISE). Courses specifically designed for ISC consists at least 75% of the total program work load. Accordingly, 25% is distributed as LAC courses and ISE electives.
LAC is specifically designed for acquiring general education. Courses such as English Composition and Rhetoric, Introduction to Computers for Business Applications, Precalculus, Calculus, Political Philosophy, Sociology, Principles of Economics, History of Economic Thought and other essential components of the Liberal Arts Core prepares students for overcoming more advanced and challenging courses in their further studies.
Another important component of the program is ISC. It is designed for those interested not only in business processes and activities taking place worldwide, but also for those willing to understand the global environment in terms of international policy - Deep and Comprehensive Free Trade agreement or Generalized System of Preferences Plus - for successful business administration in Europe and other parts of the globe. Courses such as Comparative Economic and Political Systems, International Political Economy, International Development, Public Policy, Global Business Strategy, Public Finance and others make graduates highly knowledgeable of today's fast changing global competitive environment as well as western policy required for successful administration of any business process in Europe and the United States of America. The program also includes courses such as International organizations, International Business, International Marketing, US System of Federal Taxation, Sustainable Development, etc. This part of the program enables students to acknowledge and learn how the business is administered in advanced developed countries such as the United States or Europe as well as South-East-Asian economies and Eastern Europe. These comparisons and analysis of different trends of global economic and business activities as well as policy, rules and regulations for administering such activities enable graduates to make highly effective analysis and get ready to enter global market place.
As indicated above, students will pursue their studies according to the rules and procedures indicated in the Education Qualification Framework, which also will be focused on domestic and international employer and market demand. In this regard, students will cover Liberal Arts Core and Business Core required and elective courses. As mentioned above, LAC is designed to provide students with general knowledge needed for overcoming higher level of their studies. This part of the program will further increase students' communication skills required for overcoming challenges in global competitive market place. International Business and Sustainable Development Core and electives are specifically designed to address issues needed at work place. ISC enables students to acquire up-to-date business education as well as rules/policies of advanced economies focused on sustainable management of corporation and administering business processes in high income countries.
The market/employer oriented courses, structure and components of the program make it possible to gradually progress towards program's objectives and based on acquired knowledge achieve and form bachelor students' competencies. The sequence of attainable competencies defines the content of the bachelor program, its structure and is precisely presented in learning plan.
Tbilisi Open University - New Campus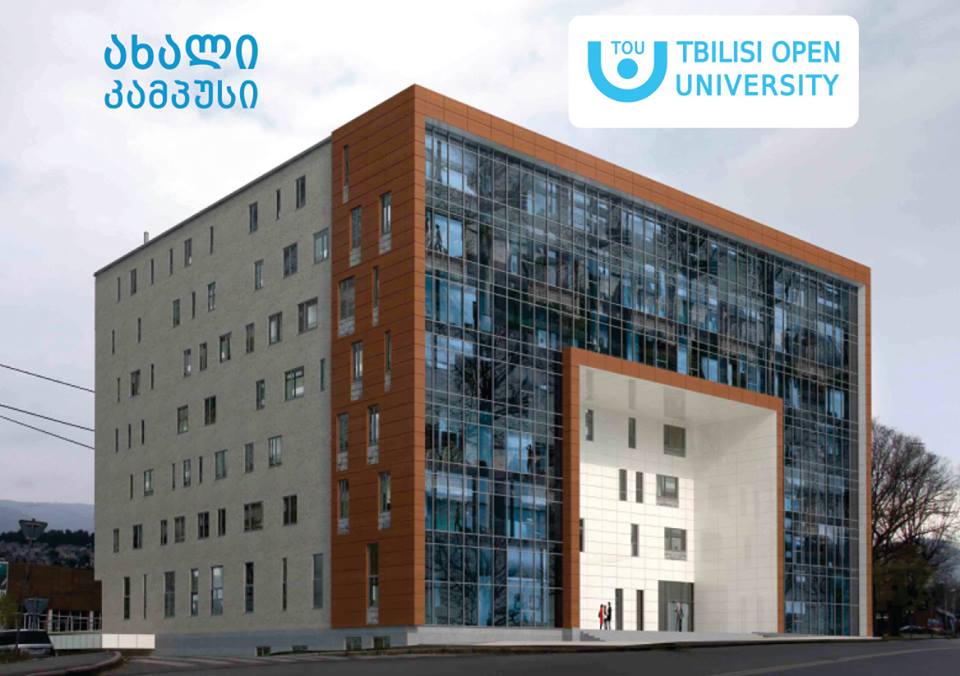 Type of the Program

Academic

Language of Instruction

English

Degree Earned (English)

Bachelor of Social Science

Entry Requirements

Prospective students applying for the program should satisfy the following admission requirements:

General Education Diploma and satisfactory scores earned on Unified National Examination.

However, Ministry of Education and Science of Georgia may grant the right of studying without passing Unified Entry Exams for the following eligible students:

High-school graduates who received complete general education abroad or its equivalent and the last two years of complete general education had studied abroad;

Students who lived abroad for the last two or more years and who are currently studying abroad in higher educational institutions acknowledged by the legislation of the host countries.

The persons listed above have the right to submit an application to the Ministry of Education and Science of Georgia in two years since the last visit of Georgia. The application form approved by the Ministerial Order #725 is available at the Ministry or can be printed out from the official web-page of the Ministry at www.mes.gov.ge.

In addition, students who are already enrolled at the different faculties of Tbilisi Open Teaching University's accredited bachelor programs or at any other accredited Higher Education Institution can be eligible to apply for or transfer to the program through internal/external mobility regulated either by the rules/statutes of Tbilisi Open Teaching University or by the Georgian Law.

Length of the Program

8 semesters

Program Capacity by ECTS Credits

The program is designed in conjunction with the rules and procedures outlined in Bologna declaration. It is based on ECTS credits, oriented on students and designed on students' academic load, which eventually is needed for achieving objectives of the Academic program.

Program includes 240 ECTS credits

1 ECTS credit equals to 25 astronomic hours

1 astronomic hour equals to 60 minutes (50+10)

Total Program credit equals 6000 hours

Credit as the unit of time (hour) expresses the capacity of the work, which is essential for a student to master one component of the program and achieve learning objectives of the program. A credit includes contact as well as independent working hours.

During semester a student should earn on average 30 ECTS credits (30 credits = 750 hrs). Accordingly, a student should earn 60 ECTS on average annually. However, based on a student's individual work load and program specifications, the total credits earned by the student can deviate from average and be less then 60 ECTS credits or more.

Important! According to Georgian Law, a student is not allowed to take more than 75 ECTS credits in per academic year.

Remark: In case a student will not be able to cover all the essential components of the program in 4 academic years (8 semesters) and earn minimum of 240 ECTS credits, Georgian law makes him/her eligible to continue getting education for 4 additional semesters, which finally will lead a degree seeking student to Bachelor Degree.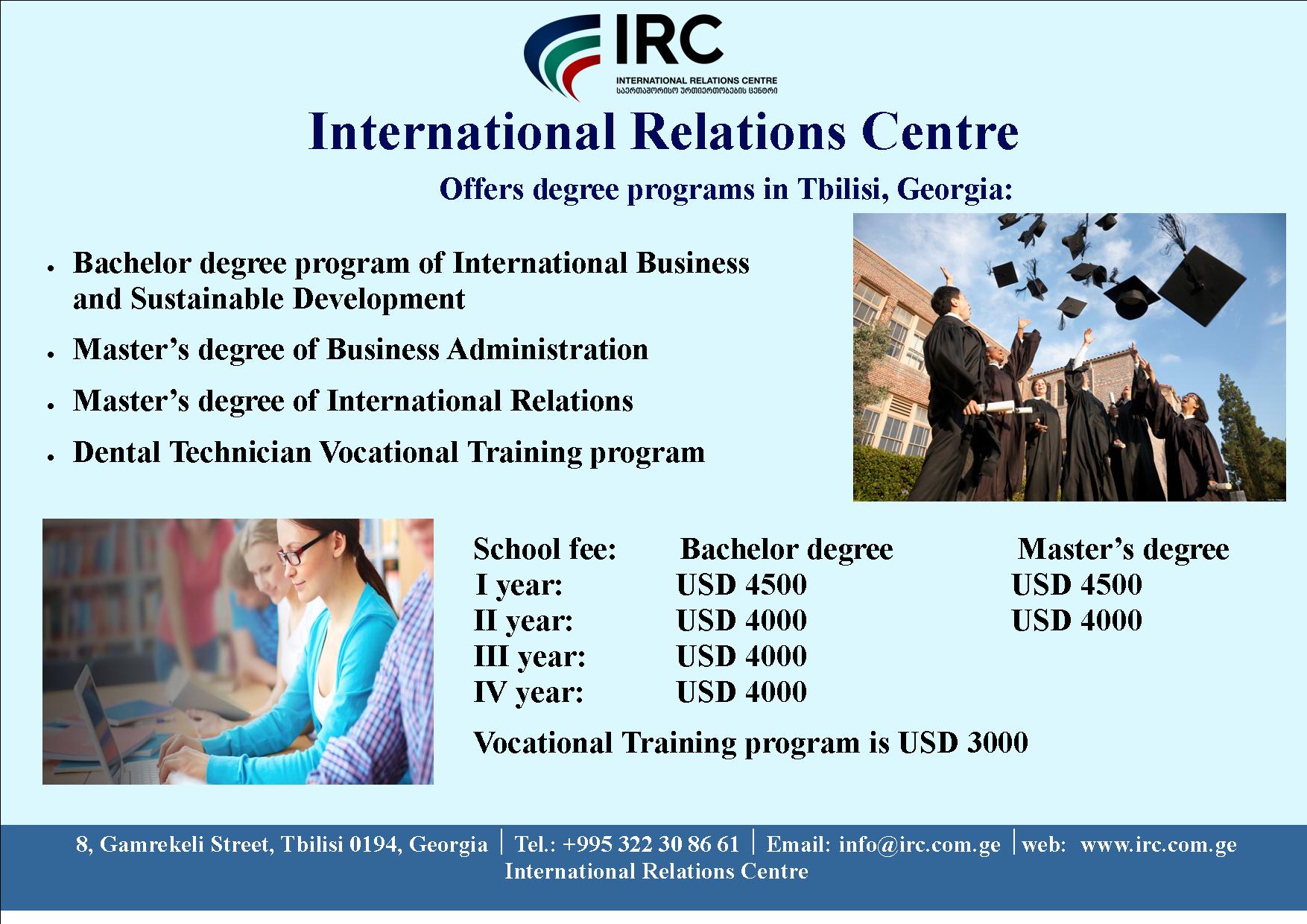 ხანგრძლივობა

ხარისხი

თავისუფალი ადგილი
20
რეგისტრაცია
გადახდა