სამაგისტრო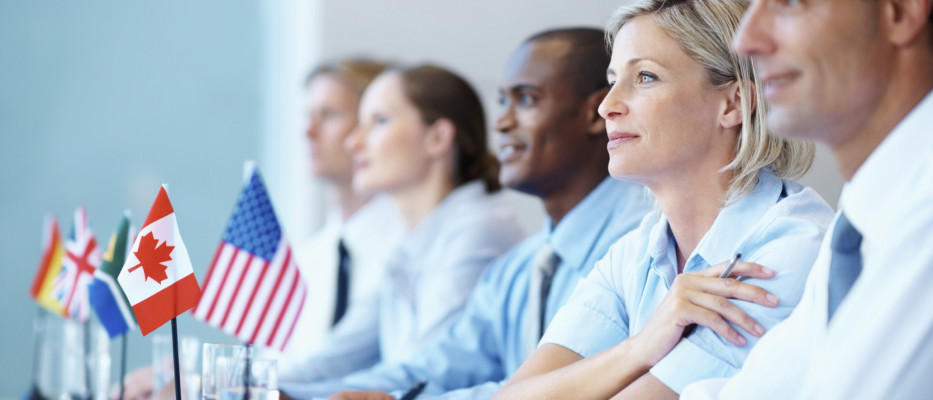 About University:
Tbilisi Open Teaching University (TOU) was founded in 2002 by the initiative of Georgian and foreign scientists and state public servants. It was named Customs Academy of Georgia. The aim of the founders was to implement higher education programs that would enable graduates to make successful career in public and private sectors in Georgia and abroad.

During years institution has been rebranding and was changing its name. In 2012 in result of rebranding Customs Academy of Georgia was named as Tbilisi Open Teaching University. Changes have been made in university structure, the number of faculties enhanced, new academic programs launched integration of English language in the study process started and study process of foreign languages strengthened.
About program:
The program aims at attributing students with necessary knowledge and skills required for Master's Academic degree in International Relations. The accumulation of required knowledge is a result of the synthesis of various components of the program.
In accordance with Master's degree competences in Higher Education Qualification Frameworkand labor market demands, International Relations program is designed in such a way, to familiarize student with both in-depth understanding of the discipline of International Relations and its sub-disciplines (International Security, European Studies and International Law). In the framework of the program student deepens knowledge received at undergraduate level and further develops those practical skills, which will later enable her/him to adapt and familiarize with professional environment.
Program components are designed to achieve planned objectives and attribute student with Master's degree competences. The logical sequence of the planned objectives, their evolution determines program's character and is detailed in study plan.
Type of the Program

Academic

Language of Instruction

English

Degree Earned (English)

Master's degree in International Relations

Entry Requirements

Applicants willing to enrol to the program are expected to hold Bachelor's degree and meet the following admission requirements poses by the Ministry of Education and Science of Georgia:

Satisfactory scores earned on Graduate Record Examination.

However, Ministry of Education and Science of Georgia may grant the right of studying without passing Graduate Record Exams for the following eligible students:

Students who lived abroad for the last two or more years and who are currently studying abroad in higher educational institutions acknowledged by the legislation of the host countries.

The persons listed above have the right to submit an application to the Ministry of Education and Science of Georgia in two years since the last visit of Georgia. The application form approved by the Ministerial Order #725 is available at the Ministry or can be printed out from the official web-page of the Ministry at www.mes.gov.ge.

Length of the Program

4 semesters

Program Capacity by ECTS Credits

The program is designed in conjunction with the rules and procedures outlined in Bologna declaration. It is based on European Credit Accumulation and Transfer System (ECTS) and is oriented on student's progress in order to fulfil the requirements for obtaining Master's degree.

Program includes 120 ECTS credits

1 ECTS credit equals to 25 astronomic hours

1 astronomic hour equals to 60 minutes (50+10)

Total Program credit equals 6000 hours

Credit as the unit of time (hour) expresses the capacity of the work, which is essential for a student to master one component of the program and achieve learning objectives of the program. A credit includes contact as well as independent working hours.

During semester a student should earn on average 30 ECTS credits (30 credits = 750 hours). Accordingly, a student should earn 60 ECTS on average annually. However, based on student's individual

work load

and program specifications, the total credits earned by the student can deviate from average and be less than 60 ECTS credits or more.

Important! According to Georgian Law, a student is not allowed to take more than 75 ECTS credits in per academic year.

Remark: In case a student will not be able to cover all the essential components of the program in 2 academic years (4 semesters) and earn minimum of 120 credits, in accordance with Georgian law student can continue studies for 2 additional semesters to meet the Master's degree requirements.

Structure of the Program

Mandatory study courses – 60 credits (International Relations Core courses and Primary Foreign and Secondary Foreign language training)
Elective Courses – 10 credits
Practicum – 10 credicts
Master's Thesis – 30 credicts
Free Courses -10 credicts

Remark: From proposed 8 elective courses student chooses any 4 (20 credits). Elective courses are chosen according to study plan, taking into consideration the prerequisites of the individual courses.

ხანგრძლივობა

ხარისხი

თავისუფალი ადგილი
20
რეგისტრაცია
გადახდა